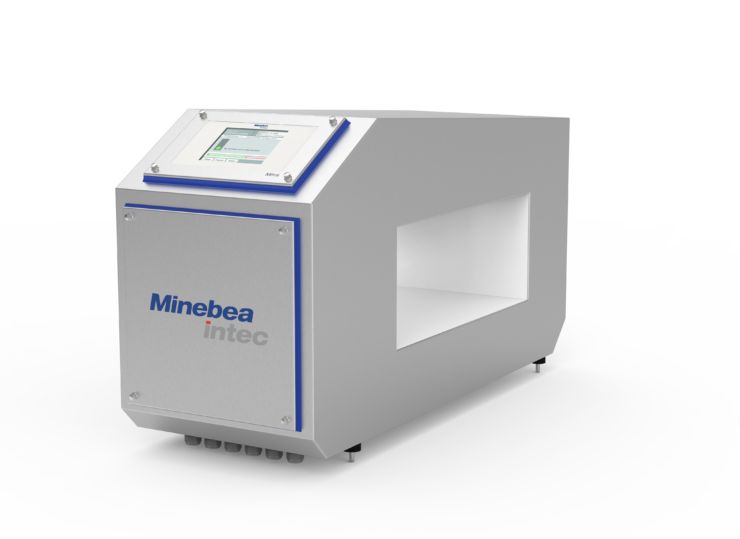 Highly conductive products represent a huge challenge for today's metal detectors and significantly reduce the detection sensitivity level that can be achieved. This was the problem faced by one German company that produces salad dressings and other products for wholesale. The company has now switched to the metal detector Mitus® with flexible MiWave Modulation in order to reduce erroneous readings and thereby increase productivity.
Key facts
A food producer has replaced an existing metal detector with the metal detector Mitus® to best meet the strict requirements for ensuring product quality.
Products
Metal detector Mitus®
Metal detector belt BMK
Application
The product is checked for metallic foreign objects before the finished salad dressing is approved for order picking. Thanks to its flexible MiWave Modulation, the metal detector Mitus® is able to detect and show the presence of even the smallest foreign objects despite an extremely high product effect.
Customer benefits
Significant increase in detection sensitivity in order to ensure the highest possible level of product safety for consumers Increased productivity due to a reduction of erroneous ejections Easy to clean thanks to hygienic design.
The customer
The customer is based in Germany and specialises in freshly cut fruit and vegetables for wholesale. Some of this produce is then further processed into the company's own products, such as salad dressings.
The food producer in this best practice makes salad dressings for wholesale. Physically speaking, these dressings are highly conductive salt solutions. This conductivity represented a huge challenge for the customer's metal detectors as they can influence the detector's magnetic field and therefore mask the signal of foreign objects. The company was constantly experiencing erroneous rejections, which significantly curtailed productivity. In order to optimise this process, the customer decided to switch to the metal detector Mitus® from Minebea Intec. This is equipped with the flexible MiWave. MiWave generates a variety of modulated frequencies in the transmitter signal, which can then be separated and evaluated using an intelligent algorithm. Thanks to its high level of detection sensitivity, the metal detector Mitus® is able to detect and show even the smallest metal contaminations despite a high product effect. But it's not just the high detection sensitivity that has impressed the customers. It's also the ease of use of the metal detector. The operating panel guides users through the teaching process for the products, and the user management tool manages the rights of the various users. The metal detector Mitus® is also easy to clean thanks to its smooth and sealed surfaces. It is designed so that all fluids can simply run off.
"I am very happy with the Mitus® as it has a high level of detection sensitivity despite high product effects, which has also been demonstrated using our test cards. This gives me great certainty that I can quickly and reliably detect any potential metal contamination in my products." ~ Renowned German manufacturer