By Cath Isabedra
The food and beverage (F&B) industry is undergoing a remarkable transformation with the advent of artificial intelligence (AI) and machine learning (ML). Armin Haller, Director CoE Data & AI for APAC at Crayon, sheds light on the impact of these technologies, stating, "AI is revolutionizing farming practices and reshaping food and beverage manufacturing."
In our recent interview, Haller shares his insights on how these technologies revolutionize the industry. Our conversation covered a range of topics, from the impact of AI on farming and manufacturing to the ethical considerations of using these technologies.
AI in Farming and Manufacturing
Haller identified two main trends in the application of AI in the food and beverage industry: one in food growing and the other in food and beverage manufacturing.
In the farming sector, AI has been integrated into the machinery used by farmers. Haller emphasizes the significance of AI in farming, saying, "Farmers now have access to cutting-edge AI-integrated machinery like automated tractors equipped with sensors and even lasers." These advancements enable farmers to optimize resource usage, monitor crop growth, and make informed decisions based on real-time data.
However, Haller pointed out a significant issue: the data collected by these machines often goes back to the manufacturers, forcing farmers to buy back the data to gain insights into their farms. This has led to a backlash from farmers. And this is what Crayon aims to address—giving control back to them through the use of remote sensing technologies and drones.
"We have a few projects in crayon that's actually use set of that imagery to do large scale analysis for the farmers on yield on the quality on you know the amount of water they need to use in certain areas."
In the context of food production, farmers regain control through the use of satellite imagery and AI models. Training models on high-resolution imagery and utilizing free lower-resolution satellite images makes large-scale analysis possible for individual farmers, conglomerates, and even entire countries.
This information is valuable for companies purchasing specific products like bananas, kiwi fruit, pineapples, or coconuts, as they can assess the yield of the farmers they source from. Additionally, countries such as Canada, Bali, or Indonesia can utilize satellite images to determine the quantity and extent of production for various crops, such as sugar cane.
In the manufacturing sector, AI has been used for the visual quality inspection of products. Computer vision and cameras analyze and sort products based on their quality. This technology can identify product irregularities, such as size and shape, ensuring that only the best quality products reach the consumers.
In terms of product identification and quality analysis, AI is prominent in two main areas. One approach uses sensors to read the unique identifiers (such as barcodes) on products, while the other utilizes computer vision to visually analyze and assess product quality. These methods enable companies to identify products and analyze their quality using AI technologies precisely.
In addition to these specific applications, AI has broader applications in various industries, including generating AI models and processing documents. This includes tasks like processing invoices, purchase orders, and quote requests. The combination of Optical Character Recognition (OCR) and generative AI allows for extracting relevant data from these documents, streamlining and automating document processing tasks.
The Knowledge and Skill Gap
When asked about the biggest challenge, Haller explains it's more deep-rooted. Companies may have the resources and access to technology. But the main problem is the people within.
Implementing AI in the food and beverage industry, as in many other industries, is the limited access to skilled talent. Customizing AI models for specific manufacturers or food products requires expertise unique to each case. Remote sensing, for instance, requires tailored offerings based on specific produce, such as bananas or coconuts. Different labeling and AI models may be necessary, and the implementation requires data scientists and machine learning engineers.
Securing such specialized talent is a common struggle across industries, and the competition from tech companies further complicates the situation. Fortunately, companies like Crayon, with dedicated data and AI teams, attract these skilled professionals. Combining subject matter expertise in the food and beverage industry and specialized knowledge in data and AI becomes a crucial factor.
This intersection of expertise and knowledge is the key to empowering F&B companies to maximize AI and ML's benefits.
Finding innovative ways to bridge this talent gap is a critical priority for industries seeking to leverage AI technologies for their growth and success.
Ethical Considerations
While AI and machine learning offer numerous benefits, they also raise ethical considerations. Haller emphasized the importance of consent when using technologies like facial recognition in the workplace. He also stressed the need to follow responsible AI guidelines to ensure that the technology is not used to penalize employees or invade their privacy.
Haller mentions, "Computer vision or cameras can be in place to check shop floor workers if they're following hygiene protocol. However, companies have to be careful about, first of all, what you store and how you do that check. Conversely, these employees of course, because they employees of that company, they need to sign off course an agreement that they are they are being checked in the hygiene compliance process, but they are not being observed in the shop floor."
Innovation and Future Trends
AI has proven valuable in assisting humans in developing food and beverage products. Analyzing historical data on ingredients and flavors allows AI models to predict and guide designers in creating new combinations more efficiently. While AI plays a significant role in guiding product designers, it's important to note that human involvement remains crucial. Flavors, in particular, require human evaluation and judgment as taste cannot be solely determined by chemical properties.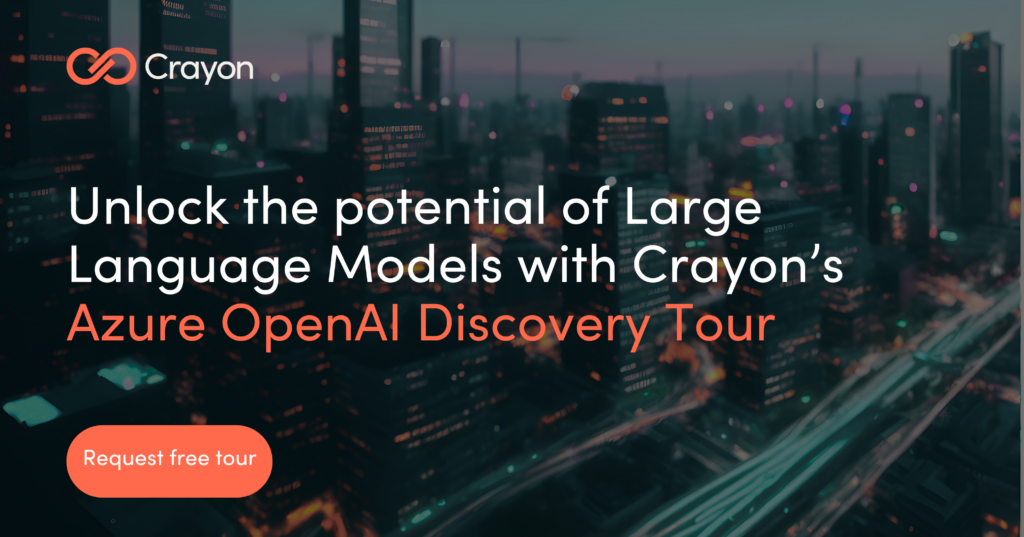 Qualitative feedback from humans is necessary to assess the taste quality of a product. AI models can assist in the evaluation process, including using generative AI models to fill gaps in data.
However, the effectiveness of these models relies on the availability of high-quality data from previous products, including information on ingredients, flavors, and consumer feedback.
Labeled data is essential for optimal results, including precise information on ingredient-flavor combinations and associated quality feedback. While developing an AI model that automatically generates perfectly tasting food products is still a work in progress, AI can significantly accelerate the product development process when there is a substantial amount of relevant data.
The integration of AI in the food and beverage industry holds promise for streamlining product development. Still, it's essential to recognize the ongoing need for human expertise and judgment in ensuring taste quality.
By combining AI models' strengths with human designers' knowledge and experience, companies can effectively expedite the creation of new food products, provided there is a robust dataset to draw insights from.
Looking ahead, Haller envisions a future where the resolution of satellite imagery will undergo significant advancements. As these improvements unfold, the potential for more precise yield predictions and quality assessments in the farming industry becomes increasingly viable. With better resolution, businesses will be equipped with enhanced tools to monitor and analyze crops, leading to more efficient supply chain management and a reduction in waste.
The accessibility of these advanced technologies is expected to increase over time, making them more readily available to a wider range of businesses in terms of both availability and cost. As satellite imagery becomes more refined and affordable, it will unlock opportunities for smaller farms and individual farmers to harness the power of AI models for their own operations.
This means that not only large-scale farms and conglomerates, but also small and medium-sized enterprises can leverage these technologies to optimize their production processes, make informed decisions, and maximize their yields.
Moreover, the improved accessibility of high-resolution satellite imagery combined with AI models will also benefit companies in the food and beverage industry that rely on specific product information. For instance, businesses that purchase products such as bananas, kiwi fruit, pineapples, or coconuts can obtain accurate data on the yield and production of the farmers they source from. This information empowers them to make informed procurement decisions, ensuring a stable supply chain and facilitating effective inventory management.
As technology progresses and becomes more accessible, it is anticipated that individual businesses and whole countries can leverage it for agricultural purposes. Governments and agricultural agencies can utilize satellite imagery and AI models to gain insights into specific crop production quantities and areas within their territories. This data can inform policymaking, resource allocation, and even support initiatives promoting sustainable agriculture and food security.
Advice for Companies
Haller's advice for companies in the food and beverage industry considering using AI and machine learning is clear: embrace these technologies or risk being left behind. He emphasized that these technologies could increase yield, reduce risk, improve customer satisfaction, and even accelerate the development process of new products. However, he also cautioned companies to be mindful of ethical considerations and to ensure they have the necessary talent to implement these technologies effectively.
AI and machine learning are transforming the food and beverage industry in numerous ways. From improving farming practices and manufacturing processes to driving innovation and sustainability, these technologies are set to play an increasingly important role in the industry's future.
Leverage the power of automation for your business. Talk to Crayon experts to request a free tour today!
With insights from Armin Haller, Director CoE Data & AI for APAC at Crayon. Armin Haller has a deep passion for harnessing the power of data and artificial intelligence and has been at the forefront of driving transformative solutions in various industries, including the food and beverage sector. With his expertise in data analytics, machine learning, and remote sensing technologies, Armin has helped businesses leverage AI to optimize their operations, improve product quality, and enhance decision-making processes. Through his visionary leadership and dedication to innovation, he continues to shape the future of the food and beverage industry by unlocking the immense potential of AI and machine learning.