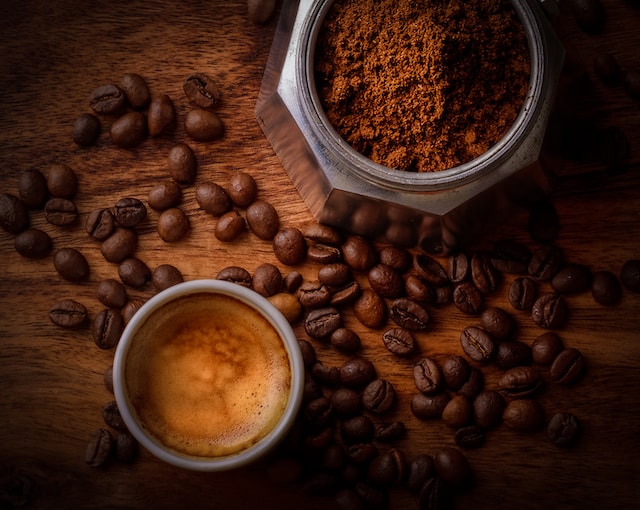 Following the success of its Weather Index Insurance for rice farmers launched in November 2022, Igloo expands its reach to coffee farmers in Vietnam
Igloo's Weather Index Insurance helps protect coffee farmers and their crops against extreme weather conditions
Igloo plans extend this protection to more markets, more communities, and more indices
Following the success of the Weather Index Insurance for rice farmers, regional insurtech Igloo expands its blockchain-based parametric index insurance to coffee farmers. This continued growth demonstrates the company's commitment to bringing insurance coverage to more underinsured communities in Southeast Asia.
Coffee needs rich soils and a tropical climate to be grown. Southeast Asia – a part of what is called the coffee belt – is one of the biggest coffee producers in the world. In fact, Vietnam and Indonesia produce nearly 30.4 million and 11.4 million bags of coffee per year, respectively, and are responsible for most of the global coffee output. Other countries like Thailand, Laos, and the Philippines are also important global producers, proving the significance of the agricultural commodity in the Southeast Asian economy and its growth.
Coffee harvests are under threat of climate hazards – difficult growing conditions due to extreme climate. Climate hazards have become frequent, with five of the six most hazardous years occurring in the last decade. Climate obstacles like suboptimal temperatures and weather volatility disrupt supply chains and risk millions in losses for farmers across the region. Globally, the coffee supply could halve by 2050 due to climate conditions.
There are currently several insurance products on the market for coffee farmers. However, they share a common problem of incompatibility with the real, frequent risks faced by coffee farming families. The damage assessment process is also complex and time-consuming, which creates the risk of additional financial hardship for farmers.
Igloo collects and monitors rainfall data to calculate claims using pre-assigned values for losses due to natural causes. The Weather Index Insurance will also eliminate the need to individually verify claims, thereby reducing transaction costs and enabling faster payouts to farmers. The business rules governing claims payout being hosted on a public blockchain help leverage the attributes of transparency, consistency, and unbiasedness, thereby making the setup credible.
In Vietnam, the Weather Index Insurance has been made available to farmers in five Central Highlands provinces of Kon Tum, Gia Lai, Dak Lak, Dak Nong, and Lam Dong in partnership with PVI Insurance, Vietnam Meteorological and Hydrological Administration (VNMHA), Saigon Hanoi Insurance Corporation (BSH), and international reinsurer SCOR. The Weather Index Insurance is affordable, starting at around US$ 42 per hectare and providing coverage of up to US$1,700 per hectare. With a minimum coverage area of 0.1 hectares, the product brings essential protection against irregular rainfall distribution to even small-scale farmers. The insurance is distributed via Igloo's agriculture partners and intermediary services platform Ignite.
"Farmers all over the world are suffering from the enormous impacts of climate change which adversely affect their livelihood. We need to collectively invest more time and effort to protect them against unforeseen climate hazards. The blockchain-based Weather Index Insurance affirms our commitment to providing products with affordable prices and diverse coverage, and utilizing technology in the most efficient way", shared Raunak Mehta, Co-Founder and CEO of Igloo. "The Weather Index Insurance has been immensely successful since we launched it last year for rice farmers. We recognise the scalability of the Weather Index Insurance and want to expand this solution to protect more agricultural communities across Southeast Asia from more indices such as typhoons and earthquakes."
With its focus on tech and innovation, Igloo leverages big data, real-time risk assessment, and end-to-end automated claims management to create comprehensive solutions like the blockchain-based Weather Index Insurance that eliminates all the inadequacies – from pricing, accessibility, and claims assessment and payouts – of conventional products. Launched late last year, the Weather Index Insurance for rice farmers has now covered over 6,000 hectares of rice fields in 8 provinces, having protected many farmers from unpredicted weather conditions.
About Igloo
Igloo is the first full-stack insurtech firm to emerge from Singapore. It has offices in Singapore, Indonesia, Thailand, The Philippines, Vietnam, and Malaysia and tech centers in India and China. With a mission of making insurance accessible for all, the firm leverages big data, real-time risk assessment, and end-to-end automated claims management to create B2B2C insurance solutions for platform companies and insurance companies. Igloo's insurance solutions enable companies to eliminate their exposure to operational risk, create new revenue streams, optimize and enhance existing products and services. Igloo has partnered with over 55 well-known brand names across the markets in various verticals, including insurance, telecommunications, e-commerce, hospitality, health tech, and financial services.
For more information, please visit https://www.iglooinsure.com.