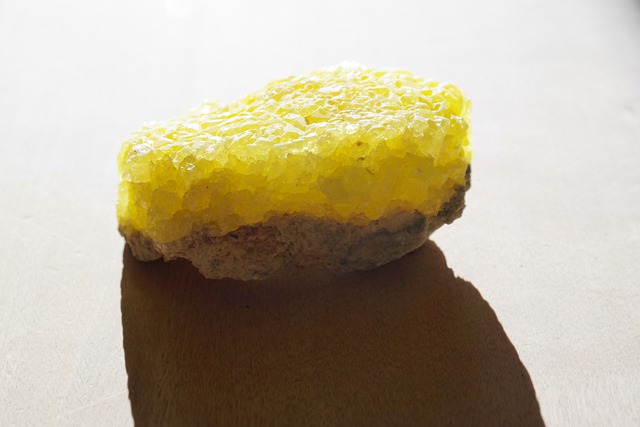 University of College London researchers have found that sulfuric acid, a critical chemical used in modern industrial society, is projected to dwindle. Its shortage can impact green technology advancement and threaten global food security.
According to the study published in the Royal Geographical Society journal, The Geographical Journal, the global demand for sulfuric acid is expected to rise from 246 to 400 million tonnes by 2040 due to the intensive initiatives in agriculture and reduced use of fossil fuels.
Estimates show that this will reduce the yearly supply to between 100 and 320 million tonnes, which is only 40 percent and 130 percent of the existing supply. This decline still depends on how swift the decarbonisation happens.
At present, sulfuric acid is a requirement in modern manufacturing, particularly in the production of phosphorus fertilisers.
Study lead author, Professor Mark Maslin, shared: "Sulfur shortages have occurred before, but what makes this different is that the source of the element is shifting away from being a waste product of the fossil fuel industry.
He added, "What we're predicting is that as supplies of this cheap, plentiful, and easily accessible form of sulfur dry up, demand may be met by a massive increase in direct mining of elemental sulfur. This, by contrast, will be dirty, toxic, destructive, and expensive.
"Research is urgently needed to develop low-cost, low environmental impact methods of extracting large quantities of elemental sulfur from the abundant deposits of sulfate minerals in the Earth's crust. The international community should consider supporting and regulating sulfur mining to minimise the impacts of the transition and also to avoid cheap unethical production from distorting the market."
Co-author Dr Simon Day of the UCL Institute for Risk & Disaster Reduction explained, "Our concern is that the dwindling supply could lead to a transition period when green tech outbids the fertiliser industry for the limited, more expensive sulfur supply, creating an issue with food production, particularly in developing countries."
Researchers stressed that stakeholders must recognise the crisis now. This recognition will help the development of national and international policies to manage future demand and increase resource recycling to minimize the environmental and social impact of the shortage.